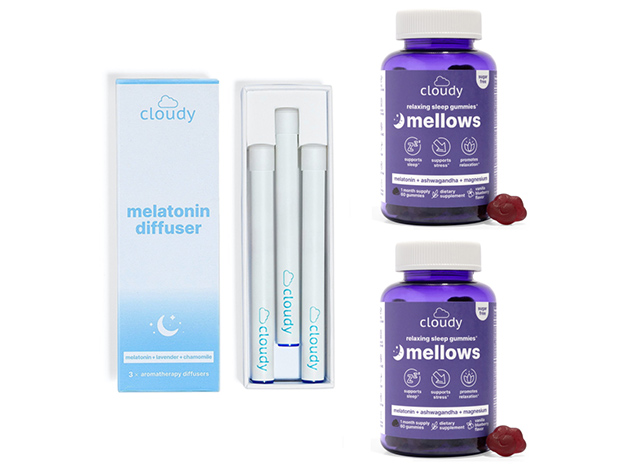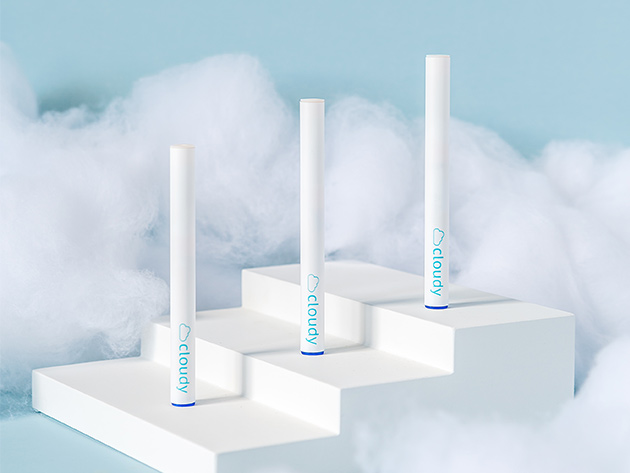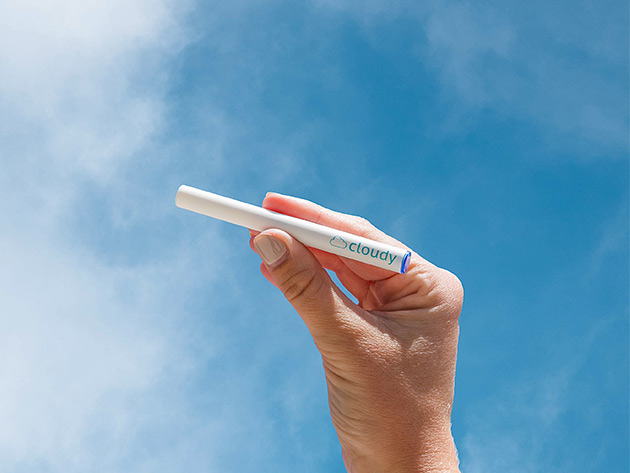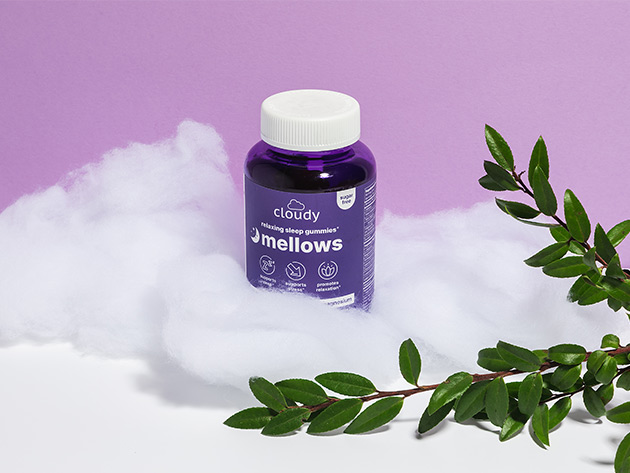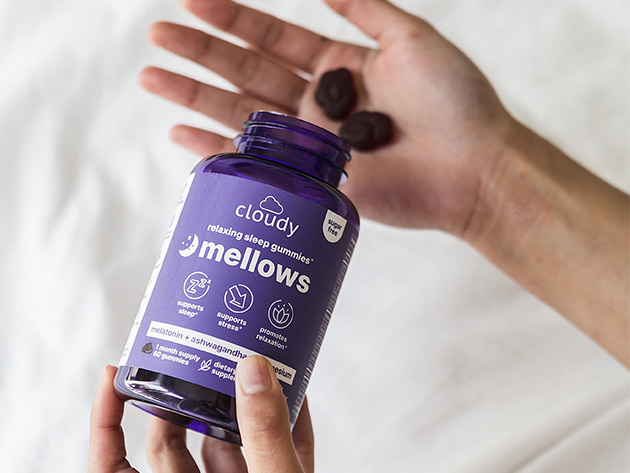 Cloudy Melatonin Relaxed AF Bundle
by Cloudy
Get a Restful Sleep with 3 Melatonin Diffuser & 2 Bottles of Relaxing Sleep Gummies
Description
De-stress and sleep on demand with Cloudy's Melatonin Diffuser, a personal aromatherapy diffuser featuring calming ingredients such as melatonin, lavender, and chamomile. Sleep well knowing each diffuser is vegan, plant-powered, and drug-free. Also, Mellows are more than just melatonin. Enjoy a nightcap of supreme relaxation with the most advanced plant-based and adaptogen-powered calming sleep gummies. Made with a harmonious blend of nearly a dozen clinically-studied synergetic herbal ingredients, these yummy gummies are here to get you the restful sleep and refreshed mind & body you deserve. Over 30 million+ nights of sleep delivered.
Cloudy Melatonin Diffuser
Herbal blend. Contains melatonin, lavender, chamomile, & other essential oils
Soothing scent. Sweet, soothing, & calming lavender scent
Calm sleep. The inclusion of melatonin in its composition ensures that you fall asleep easily & have the perfect peaceful sleep
Immediate effects. It will not take you long to slip into a deep & relaxing sleep
Not suitable for ingestion/inhalation. The diffuser works best when used retro nasally, in the mouth & out of the nose, without inhaling into the lungs
Cloudy Mellows Relaxing Sleep Gummies
Sugar-free. Mindfully designed for a good night's rest, so you can fall asleep fast and wake refreshed
No artificial flavors. Has natural vanilla & natural blueberry flavors
Reduce stress. Take 2 nightly for a relaxed, calm, and soothing sleep
2-year shelf life. Each bottle has a shelf life of 2 years
Specs
Specs
Cloudy Melatonin Diffuser

Color: white
Ingredients: Melatonin, Lavender Extract, L-Theanine, Chamomile Extract, Grape Extract, Propylene Glycol, Vegetable Glycerin
Dimensions: 5.4" H x 1.7"L x 1.8"W
Weight: 5oz
Scent: lavender
Nicotine -free
100% Drug-Free
Not suitable for ingestion/inhalation

Cloudy Mellows Relaxing Sleep Gummies

Color: purple
Ingredients: Melatonin, Ashwagandha, and Magnesium
Vanilla Blueberry Flavor
Delicious, fun & convenient to eat
Fast-acting
Each bottle contains 60 gummies, which lasts 30 nights of use. We recommend taking 2 gummies per night, every night.
Plant-Powered
Made with Adaptogens
Made with clean ingredients
Clinically-proven ingredients
Science-backed ingredients
Expertly-Formulated
Sugar-Free
No Fillers
Vegan
No Artificial Colors or Flavors
Non-Habit-Forming
Non-GMO
100% Drug-Free
Bottled in the USA, made with ingredients from around the world
PHD-Formulated
Bottled in an FDA-Registered facility
Bottled in an NSF GMP (Good Manufacturing Practices) Registered Facility
Bottled in a NAPA (Natural Products Association) facility
Includes
3x Cloudy Melatonin Diffusers
2x Bottles of Cloudy Mellows Relaxing Sleep Gummies
Shipping
Ships to US
Expected Delivery: Dec 12 - Dec 28
Terms
Returns accepted within 30 days of shipment for orders within the Contiguous US.
By purchasing this product you agree to Cloudy's terms of service and all other policies available at TryCloudy.com.